The Big Bad Wolf, the world's largest annual book sale, is spreading the joy of reading by donating 150 children's books to ABS-CBN Foundation.  
Launched in 2009, the Big Bad Wolf has been committed to their mission of improving literacy worldwide. Year after year, they continue to build a generation of readers by making all kinds of books more accessible and affordable for all.  
The Big Bad Wolf's collaboration with ABS-CBN Foundation, known for its commitment to education and child welfare, as well as livelihood, environmental conservation, and disaster preparedness, seeks to amplify its impact and reach other communities in the Philippines. The books donated will be delivered to the Foundation's partner communities in Batangas and Sorsogon.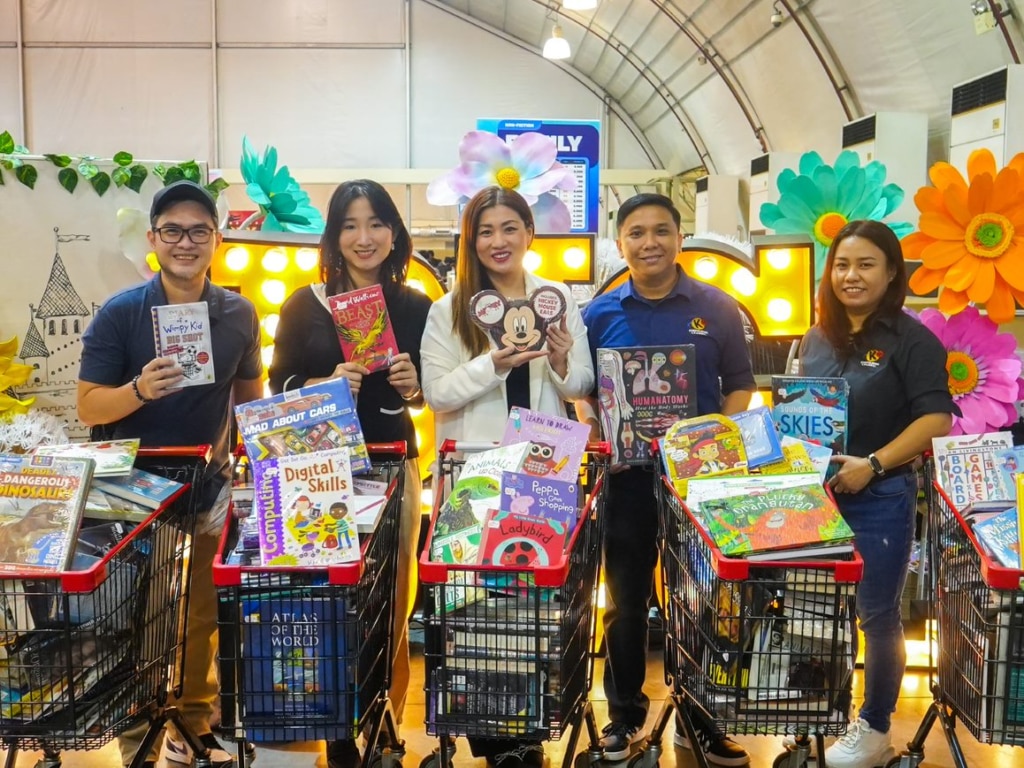 In the photo (L-R): Daryl Tecson, ABS-CBN Foundation Resource Mobilization Head; Bea Pielago, ABS-CBN Foundation Resource Mobilization Manager; Carolyn Chuaying, Managing Partner Good Small Sheep Inc.; Ian Gaite, Knowledge Channel Head of Content and Production; Maffee Santos, Knowledge Channel Assistant Manager for Content 
"The books donated will come a long way in helping the youth in our partner communities to learn more and be more excited about reading. It can also help them build their reading comprehension and create awareness. We hope that we can continuously build this relationship," says Daryl Tecson, ABS-CBN Foundation's Resource Mobilization Head.