Written by: Shaeka Madel Pardines
In an effort to unleash their inner Earth Warriors, twelve Star Magic Freshies, joined by Krystal Brimner, embarked on a 2-day immersion with ABS-CBN Foundation Bantay Kalikasan at the La Mesa EcoPark and the La Mesa Nature Reserve.

This collaboration between ABS-CBN Foundation and Star Magic provided knowledge and meaningful experiences related to environmental conservation, serving as a starter pack of sorts, for the young advocates. Through this immersion, Krystal Brimner, alongside Star Magic Freshies Jana Agoncillo, Krystal Mejes, Mutya Orquia, Hannah Vito, Angelika Rama, Chunsa Jung, Heart Ramos, Marc Santiago, Raikko Mateo, Andrez Del Rosario, Miguel Vergara, and Lance Lucido took on the commitment to be Earth Warriors who use their influence to advocate for a greener environment.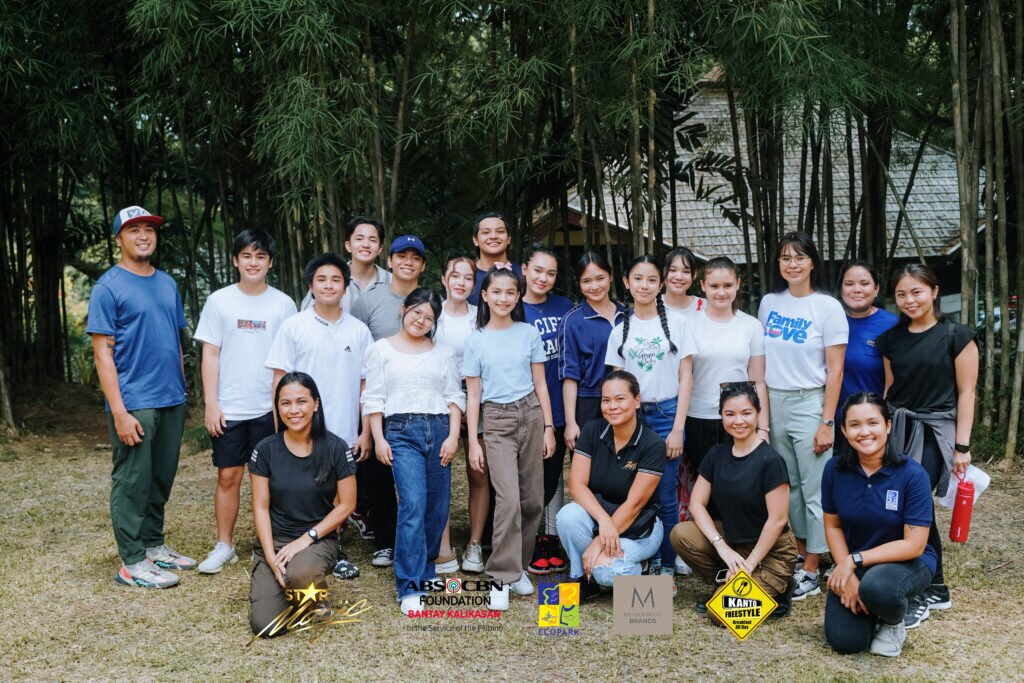 Through the assistance of our foresters, the Freshies spent the first day of their immersion at the La Mesa EcoPark. Equipped with a briefer on the importance of native trees and the value of watersheds in our daily lives, they ended their first session by preparing seedlings for planting.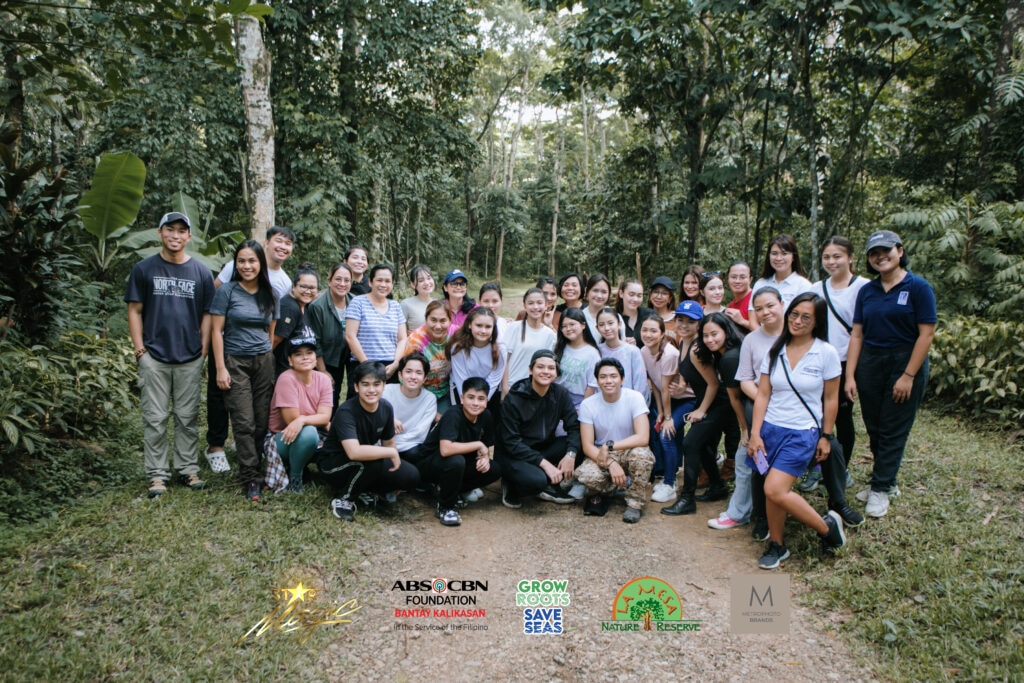 For the second day of their immersion, the Freshies made their way to the La Mesa Nature Reserve, where they got their hands dirty by setting seedlings into the ground in hopes that these seedlings would eventually bloom and serve our forests.

Their two-day visit at La Mesa taught the Star Magic Freshies about the importance of tree-planting activities in the reforestation of the La Mesa watershed, which supplies water to residents of Metro Manila. Through learning sessions and conversations with our Bantay Kalikasan team, they also learned the role of each individual in supporting sustainability.

As to what they've learned through the activities, Star Magic Freshie Chunsa Jung shared, "I should engage more with planting activities and if you always make sure to plant trees or even just simply plants, it already makes a big impact in the world. Small efforts always make big differences." 
As these Star Magic Freshies continue to grow into individuals who truly care for their environment, the ABS-CBN Foundation hopes that they can use their massive platforms to clamor for greener futures for Filipinos.

Looking for an eco-friendly way to unwind with your loved ones? Visit La Mesa Ecopark and La Mesa Nature Reserve! Visit our Facebook pages for more details.

La Mesa Ecopark: https://www.facebook.com/lamesaecoparkofficial
La Mesa Nature Reserve: https://www.facebook.com/lamesanaturereserve