Written by Ronnabelle Bartolay
Leading automotive powerhouse Mitsubishi Motors Philippines Corporation (MMPC) takes a significant step towards a sustainable future as they join forces with the ABS-CBN Foundation Inc. (AFI) and treatment partner Envirocare Mgt. Precision, Inc. (EMPI) to reinforce their shared commitment to environmental responsibility and social welfare. This collaboration marks a significant milestone as the two big entities unite for the first time in pioneering the Waste Electrical and Electronic Equipment (WEEE) Collection Project under AFI's environmental arm, Bantay Kalikasan.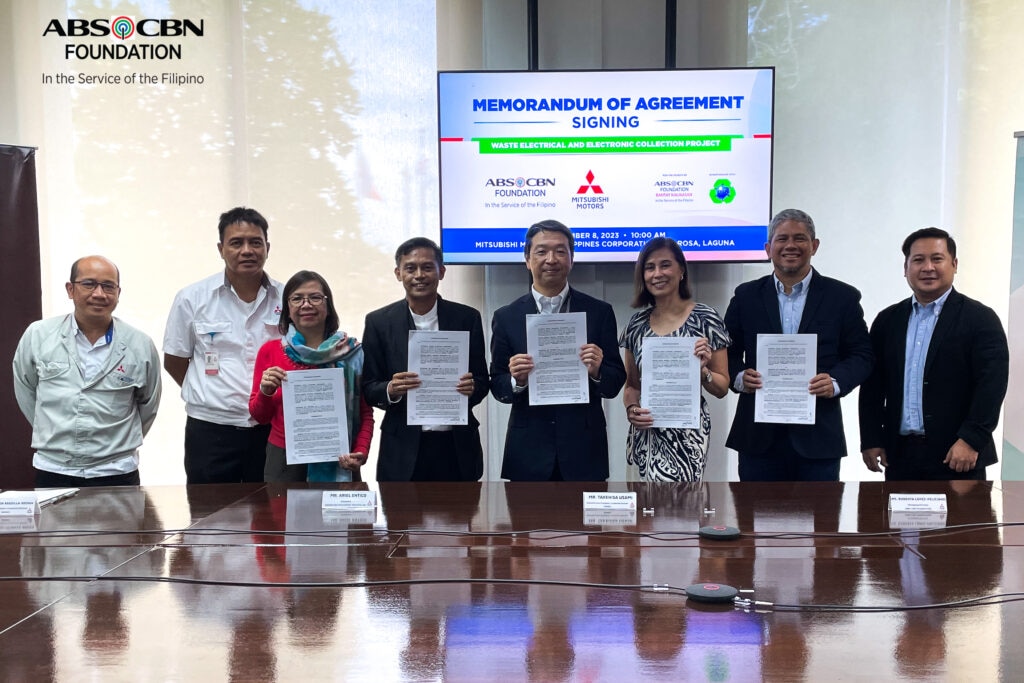 With the exponential growth of electronic waste, the WEEE Collection Project is an initiative that embraces awareness campaigns and sustainable recovery and recycling of heavy metals from e-waste. Throughout MMPC's sixty years of operation, the company believed it is time to partner with firms or organizations who have the expertise to turn waste into something valuable and helpful to the environment.
"This project is our testament to MMPC's commitment to environmental responsibility and social welfare and through this partnership, we aim to give the proceeds of the recycled materials to Bantay Kalikasan's CSR projects," said MMPC Executive Vice President – Corporate Division Takehisa Usami.
"We only have one world to live in, just like we only have one life. The ABS-CBN Foundation is always grateful to find partners who believe in the importance of protecting and conserving our natural world. I hope that what we're starting here today will be the first of many things we can do together," expressed by AFI's Managing Director Roberta Lopez-Feliciano as she gives her thanks to MMPC.
According to MMPC Assistant Vice President – Manufacturing Division Marfel Ancheta, MMPC generated an estimate of about ten tons of electronic waste this year, contributing to the rapidly growing global waste problem. Not only will this partnership help MMPC to further mobilize their corporate and social responsibility projects, but it will also strengthen AFI's longstanding environmental stewardship advocacy.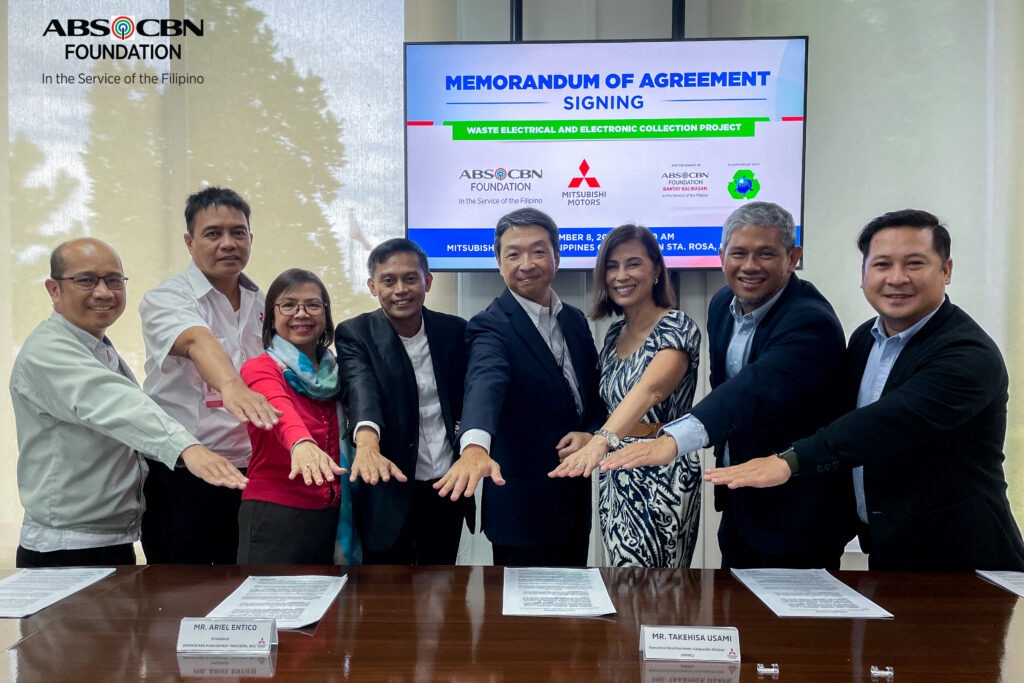 Ancheta also took the opportunity to encourage large and growing companies to participate in this crucial endeavor: "Maybe it's high time na i-consider nila [to not only comply] with what the law requires, [but also to] look on the other side that you're compliant, as well as you have these efforts to minimize the impact sa ating environment na labis nang nasasaktan."
The signing of the memorandum of agreement was also attended by other MMPC Representatives: First Vice President – Manufacturing Division Rey Gabay and First Vice President – Corporate Division Atty. Imelda Abadilla-Brown; EMPI President Ariel Entico; AFI Bantay Kalikasan Head Engr. Joseph Alfonso Ascalon; and AFI Resource Mobilization and Donor Management Officer-in-Charge Sherwin Hinlo.