In a shared advocacy with various partners on children's welfare
This academic year, the ABS-CBN Foundation Bantay Bata 163 launched the Child Safe Schools project in different schools across the country, specifically at the Surigao City Pilot School in Surigao, Banaba Elementary School in Rizal, Malabrigo Elementary School in Batangas, Pila Elementary School in Laguna and Muzon Pabahay Elementary School in Bulacan. This endeavor aims to establish safe spaces and nurture students within their educational institutions. Bantay Bata 163 also unites with these schools in the mission of protecting learners from all forms of abuse. This partnership also aims to strengthen the mechanisms at home and in school that address child protection concerns.
One of the primary objectives of the Child Safe Schools project is collaboration among teachers, parents, and community members. Through a three-phase training and write shop, the key collaborators in each school created their own child protection policies and activities that institutionalize the safety of children from any abuse.
"It is important that we pay attention to what our children are trying to convey. Even the smallest details are significant," ABS-CBN Managing Director, Ms. Roberta Lopez Feliciano said in her speech at the Muzon Pabahay Elementary School. "Because their environment will eventually affect them as they grow older. It is our responsibility as their protectors to make them feel safe and happy because that will guide them to succeed in life."
Onsite visits, focused group discussions and follow-up interventions were conducted to further understand the gaps in child protection. In addition, every beneficiary school was provided with a training kit that consist of training modules and training videos for Child Safe Schools from the CYWTAC as well as a TV set and Knowledge Channel Foundation's portable media library. The said training kit is to further ensure that the schools have the necessary resources to share the training with the rest of the school personnel.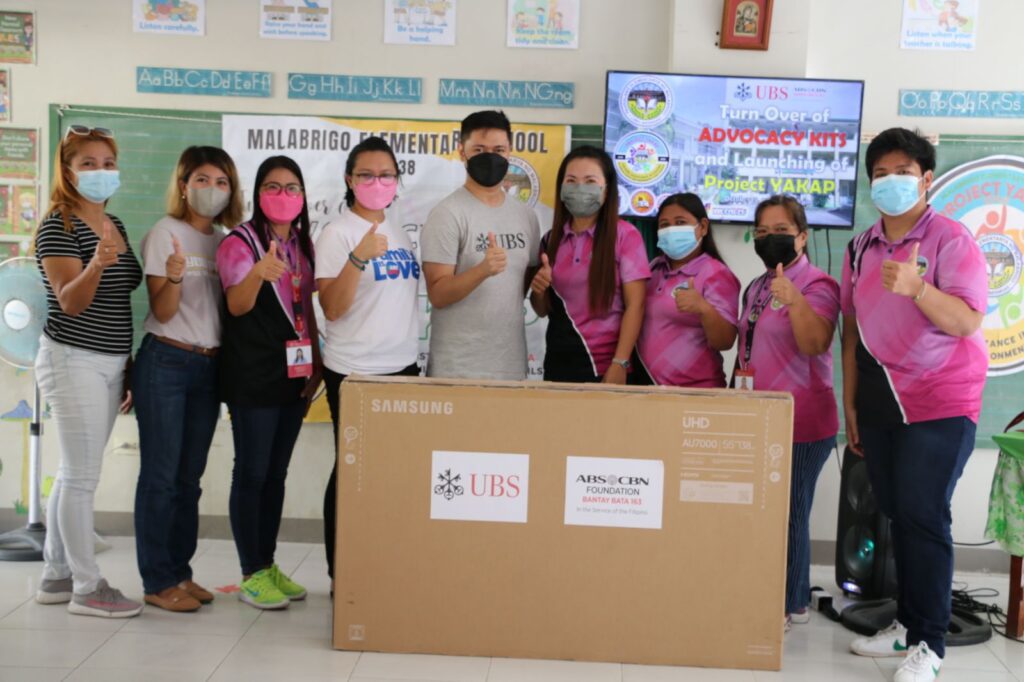 Partners who have supported the Child Safe Schools project are UBS Securities Philippines, Children and Youth Wellness, Technical and Advocacy Center, Inc. (CYWTAC), Knowledge Channel Foundation Inc. (KCFI), the Department of Education and the Schools Division Office of Batangas, Laguna, Rizal, Surigao City, and the City of San Jose del Monte.
The ABS-CBN Foundation Bantay Bata 163 will continue training more teachers, parents, schools, and communities next year. The Child Safe Schools project hopes to bring in more people to lead the awareness in building a more child-safe Philippines.