Manila, Philippines, 26 October 2023 – The Asia Impact Foundation, one of the Philippines' pioneers in championing sustainability through community-driven initiatives, and the ABS-CBN Foundation have officially sealed their partnership to introduce the use of an electric jeepney through the project, "Biyaheng Magandang Kinabukasan: Scaling Community Impact and Sustainability in the Philippines through the E-Jeepney."
The project will commence in early 2024, advocating for the e-jeepney as a sustainable, adaptable, and future-forward clean energy solution to delivering community programs in underserved communities in the Philippines' National Capital Region.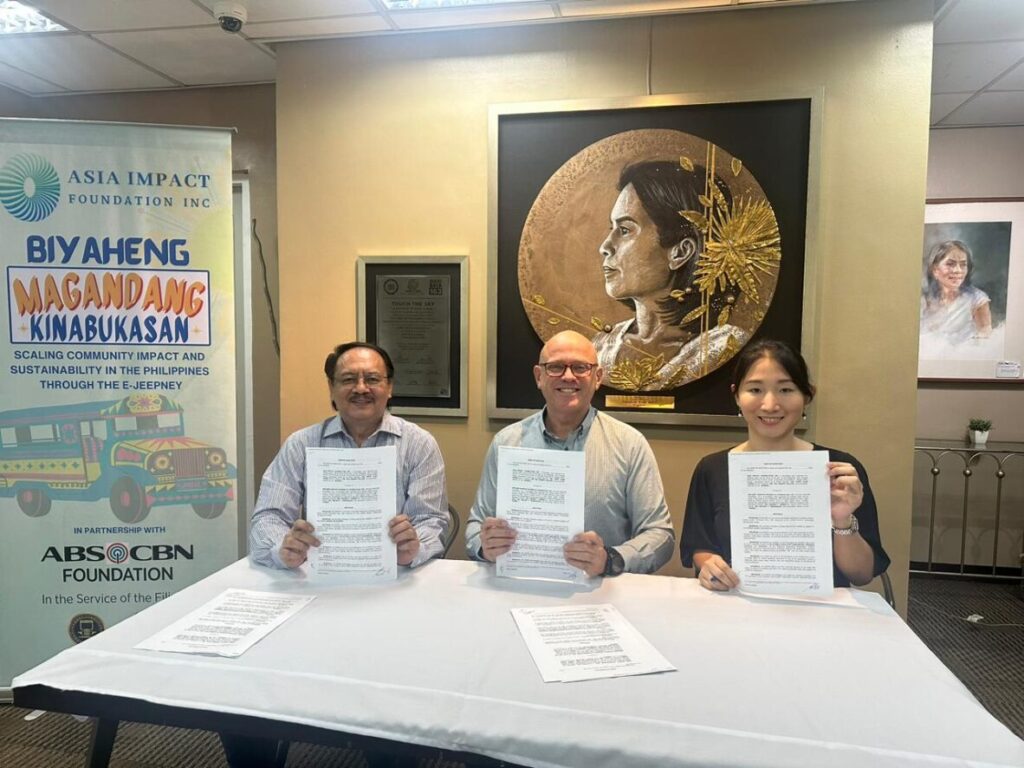 "With the e-jeepney, there isn't just a potential to transform the future of transport in the Philippines. There's also tremendous impact in the way we serve marginalised communities in a sustainable way," says Terry Farris, Board Member, Asia Impact Foundation.
"Our e-jeepney partnership with the ABS-CBN Foundation provides a fast track for us to accelerate the shift to clean energy while championing other sustainable development goals," Farris said.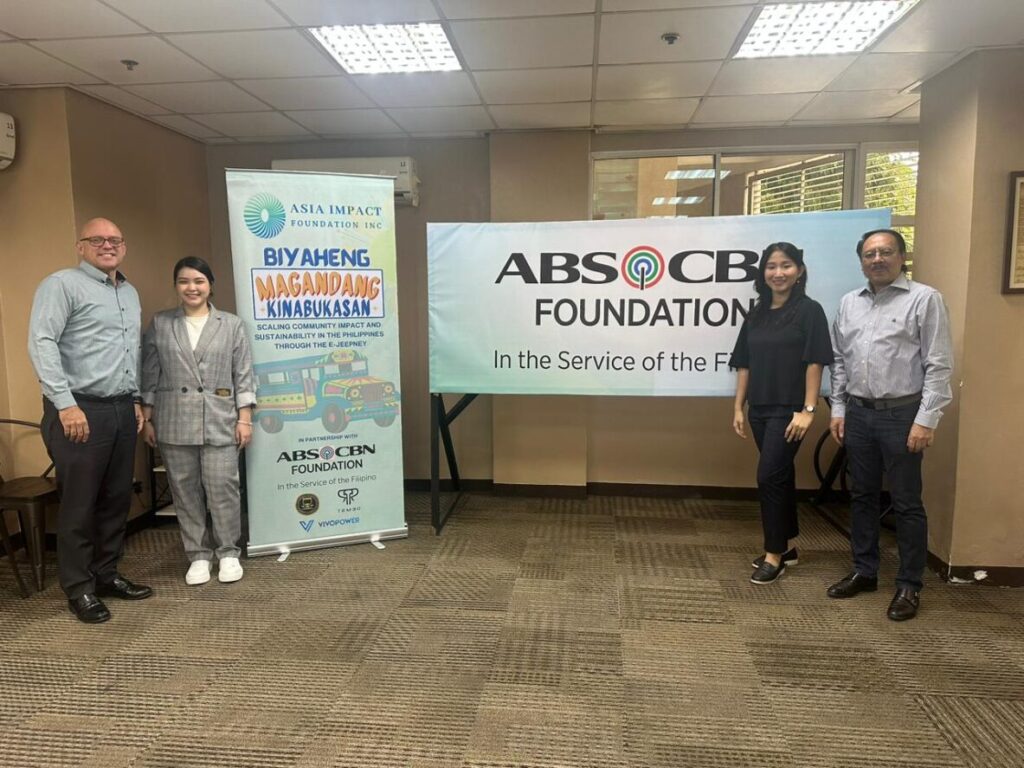 Designed to reflect the ABS-CBN Foundation's commitment to serving the Filipino people, the e-jeepney model championed by the partnership will go beyond being a mode of transportation.
The mobility solution exhibits the versatility needed in conducting educational workshops, mobile kitchens, medical missions, and other outreach programs in support of the foundation's advocacies of child welfare, disaster resilience, environment, education, and sustainable livelihood.
The partnership will be open to volunteers, businesses, and foundations that share such advocacies, thereby turning the e-jeepney project into a vehicle for dynamic collaboration.
–——
About Asia Impact Foundation
The Asia Impact Foundation is a non-profit organisation dedicated to delivering positive social and environmental impact across Southeast Asia in line with the United Nation's Sustainable Development Goals. We provide financial support to entrepreneurs and social organisations that resonate our mission and vision.