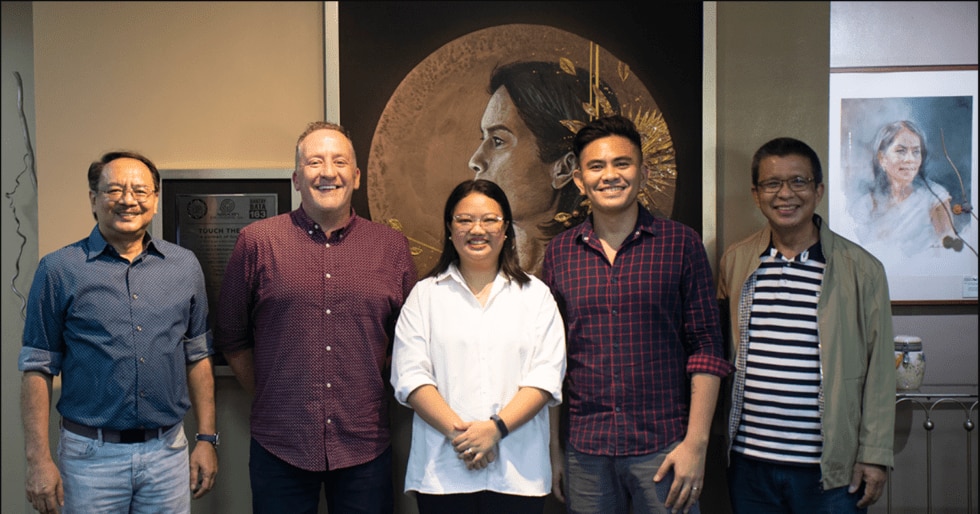 ABS-CBN Lingkod Kapamilya Foundation, Inc. ("ABS-CBN Foundation") enters a 3-year Memorandum of Agreement with Manila-based Digital Solutions Agency "The Studio Bridge" in its selfless advocacy on childcare and protection.
Held at the Gina Lopez Building, both parties signed the Memorandum of Agreement to formalize the line-up of initiatives, employee volunteerism, immersion activities, and in-kind donations for Bantay Bata 163 and other advocacy programs initiated by The Studio Bridge.
"While we've been building strategic partnerships amongst our clients, we, as an organization, aim to do more by positively impacting society", said Founder and Managing Partner of The Studio Bridge, Mr. Simon Campbell.
The Agency brings together its valued network, industry peers, supporters and employees to bring a lasting commitment to fruition and to touch the lives of the children and a larger community.
To holistically transform lives of Filipinos by protecting children, enriching the environment and building resilient families using media and partnerships to contribute towards nation building, above all, ABS-CBN Foundation spearheads 5 main programs fulfilling the Foundation's mission namely Bantay Bata 163, Bantay Kalikasan, Programa Genio, Integrated Area Development, and Sagip Kapamilya. The latter ensures that its projects align with U.N.'s Sustainable Development Goals.
Living up to the legacy of the late Ms. Gina Lopez, "Love is what it is all about. It's our best sustainable strategy for the future of this country – and in fact, the future of humanity".
Ang Mga Superheroes Ni Juan
To instill in the minds of the children a sense of belonging and comfort through the expression of their youthful creativity and early-stage fascination with visual arts, the digital artbook Ang Mga Superheroes Ni Juan (The Superheroes of Juan) project was born.
The initiative intends to introduce positive influences of characters, morale and principles that children could look up to and live by. The project elicits a motivational response of comfort and confidence among children, including the Foundation's foster kids.
According to the Sales & Marketing Director of The Studio Bridge, Mr. Freddie Lacorte, a tailored and integrated campaign will be launched to complete a library of stories and visuals that are leading to the development of the children's art book.
"In own little way, through creative digital art and educational tools, this initiative leaps nurturing innate and learned skills and interests in arts among children. Most importantly, a larger scale of community has their key roles to play", Mr. Lacorte added.
In February 2023, ABS-CBN Lingkod Kapamilya Foundation, Inc. commemorates 26 years of inspiring and meaningful stories of Bantay Bata 163. On the other hand, The Studio Bridge will celebrate its 3rd year in the industry.
The signing event of the partnership was attended by the Foundation's Managing Director Ms. Roberta Lopez-Feliciano, CFO Ms. Melody Marasigan, COO Mr. Jun Dungo, and Bantay Bata Program Head Ms. Levi Ambon-Rota; alongside the donor representatives from The Studio Bridge Founder Mr. Simon Campbell, Managing Partner Mr. Jonas Persson, Sales & Marketing Director Mr. Freddie Lacorte, and Marketing Associate Mr. Gian Paulo Suarez.
Source: https://thestudiobridge.com/corporate-social-responsibility/abs-cbn-lingkod-kapamilya-foundation-inc-partnersthe-studio-bridge-child-welfare-advocacy/