With pans and woks ablaze, MAFBEX 2023 (Manila Food and Beverages Expo 2023) welcomed foodies, food experts, and food networks to a worthwhile experience for the tastebuds at the World Trade Center Manila last July 14 to 18. Apart from tantalizing dishes and mouthwatering displays of culinary excellence, MAFBEX also became an avenue to champion the Filipino people through ABS-CBN Foundation.  
Worldbex Services International (WSI), the event's pioneer, invited ABS-CBN Foundation (AFI) once more, to be a partner and beneficiary with the goal of supporting the Foundation's advocacies using proceeds from the expo.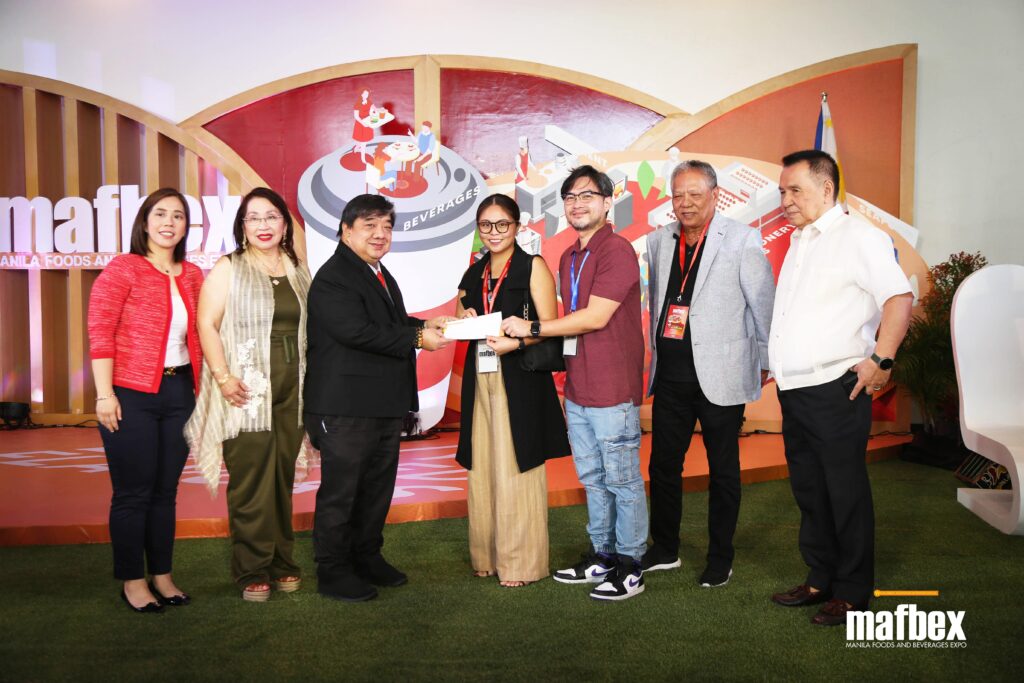 IN PHOTO (L-R):  Jill Aithnie Ang, WSI Managing Director; Levi Ang, WSI Co-Founder; Joseph Ang, WSI Founding Chairman; Christine Joy Dabu, AFI Resource Mobilization Officer; Daryl Tecson, AFI Resource Mobilization and Donor Management Head, Arch. Francisco Flameño, Jr., WSI Executive Director; and Rene Ramos, WSI Director. Photo courtesy of MAFBEX 2023 
ABS-CBN Foundation, known for its unwavering commitment to the Filipino people through advocating for child welfare, education, environmental conservation, livelihood support, humanitarian aid, and disaster preparedness, expresses its deepest gratitude to be part of MAFBEX 2023.  
"The donations given by WSI will definitely go a long way, especially, in building resilient Filipino communities," shared ABS-CBN Foundation Resource Mobilization and Donor Management Head. "As always, we're looking forward to more engagements and a stronger partnership. Our deepest thanks go out to the Worldbex team, especially the Ang family, for once again trusting in ABS-CBN Foundation."WSI has been a decades-long partner, locking arms with the Foundation through its various events where a portion of the proceeds go toward amplifying the impact of the Foundation to its partner communities. From charity bazaars, auto shows, to food and beverages expos, teaming up with WSI has always been a successful effort for the Foundation given their shared vision of uplifting the lives of every Filipino. 
Looking ahead, ABS-CBN Foundation will always be excited to continue the mission of empowerment with WSI.Missed this year's flavor fest? Catch a glimpse of MAFBEX 2023 from this video:  https://bit.ly/446ZTaj.