Welcome to the ABS-CBN Foundation, and thank you for being a Kapamilya (part of the family). As one family, we all share a fervent desire to ensure the well-being of all our Kapamilyas here and around the world.
At the ABS-CBN Foundation, we work with you towards our collective desire of building resilient communities.
Disaster Risk Reduction and Response
Environmental Stewardship
Building Resilient Communities
Children's Rights and Development
Livelihood and Social Entrepreneurship
Together, let us continue a legacy of love that started over three decades ago – love for country, the environment and, most of all, for humankind.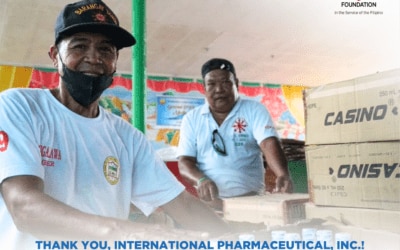 This month, the World Health Organization (WHO) declared that COVID-19, as a global health emergency, is over. ABS-CBN Foundation would like to thank one of its partners, International Pharmaceutical Inc. (IPI), who supported the Foundation's relief and pandemic...
read more